Overview
Torii integrates with your Lever account and syncs the user's data: ID, email, first & last name, role, status, license status, creation time in-app, and photo.
Prerequisite
Make sure you have a Lever account and a super admin user or custom role that includes these two permissions:
View, edit, and create users in settings
Manage API credentials and manage integrations
Connect Lever Integration
Go to the Integrations page and click on the "Lever" tile
Click Connect
In the "Connect Lever" window, click Continue


Torii asks for basic permissions; click Accept.

The "Test Connection" window will display, generating the connection test.
Click Connect to continue.

Once the integration is connected and synced, it will display a green checkbox.

Integration Capabilities
You can constantly be updated with application information from our Integrations Page >> Integration Capabilities button >> Integration Capabilities table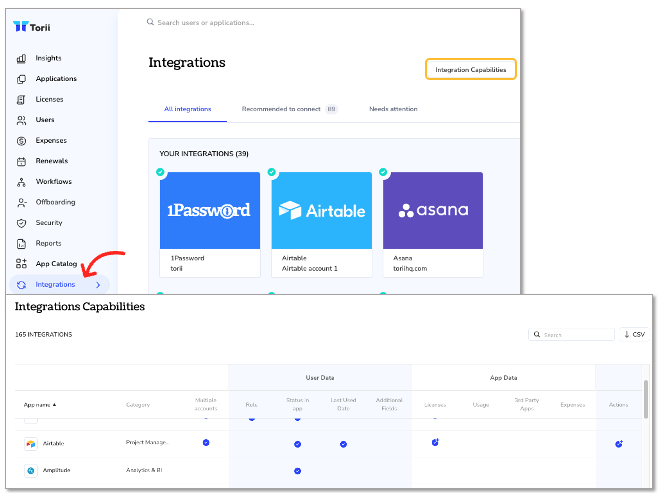 Q&A
Q: I got this error "The user trying to authorize the integration has not logged into Lever recently." what can I do?
A: We recommend completing the following steps:
Log directly into Lever
Revoke the current app under Settings >> Integrations and API >> Authorized Apps.
Authorize the integration via OAuth.
If you are still experiencing issues, we recommend opening a ticket with the Lever Support team.